About
School Lunch Solutions, a Fair Market Holdings Entity, is a wholesale frozen food distributor providing opportunity products as well as consistent first run products. Since July 1997, K-12 Schools have turned to us to enhance and upgrade their menus while reducing overall food costs.
We provide child nutrition information and serving suggestions, to help you meet Child Nutrition requirements of the USDA's National School Lunch Program.
Our company owned warehouses, centrally located in the Midwest, allow us to carefully inspect our inventory to ensure they meet customer needs. We are also able to build orders from one location, reducing freight costs.
We pride ourselves in offering impeccable service to our customers. We guarantee satisfaction and believe in honesty and integrity in everything we do. That means no misrepresentation of our products and on time deliveries.
Nutrition information and samples are available for all products.
FMI Wentzville Warehouse
1337 Fair Market Drive
Wentzville, MO 6338
Overview
34,000 square foot warehouse
Frozen and Dry Food Storage
USDA, FDA, OSHA, and health department inspected
HACCP plans in place
Third Party Audits
Capabilities
USDA inspected dry and frozen packaging and labeling
Selection of pack sizes and private labels
Refrigerated Docking Area
[/ezcol_1half]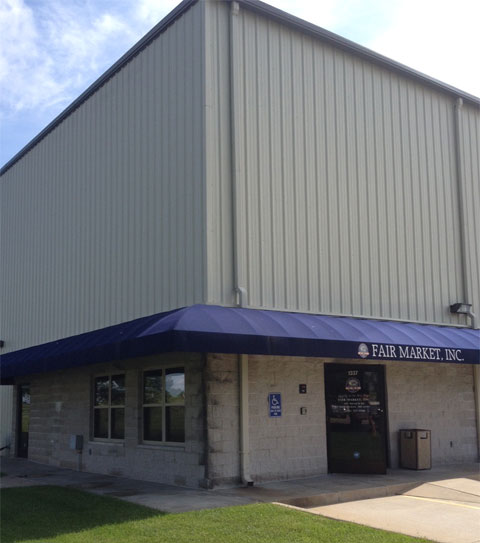 FMI Montgomery City Warehouse
#3 Mitchell Road
Montgomery City, MO
Overview
62,000 square foot warehouse
Distribution Center – case pick to pallet order fulfillment
USDA inspector on site
FDA, OSHA, and health department inspected
HACCP plans in place
Third Party Audits
Capabilities
USDA inspected dry and frozen packaging and labeling
Selection of pack sizes and private labels
Refrigerated Docking Area